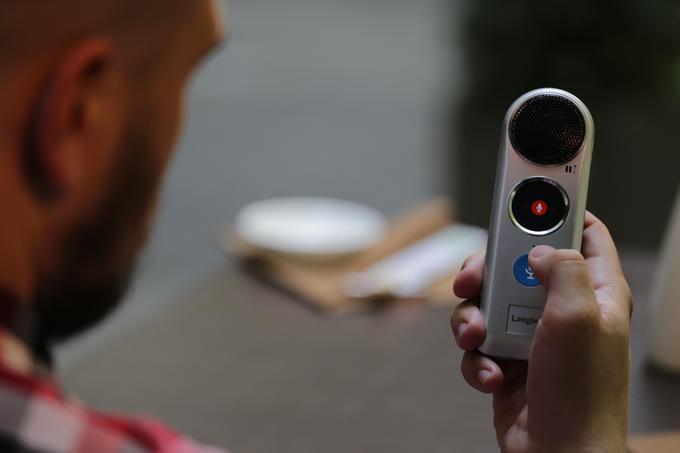 I'll give you 52 languages into your pocket… Really 52 languages? It would be great if something like that could be realized, but that is impossible…
What would you say if someone claims to be able to ensure and deliver up to 52 languages into your pocket? That it's a utopia? Because there is no one in the world who speaks up to 52 languages.
And really exists! Actually it is not SOMEONE but SOMETHING…
We are proud to introduce you a little miracle – LANGIE pocket translator!
LANGIE voice translator is an absolute novelty on the market, and has caused a total revolution in communication! It's an incredibly clever thing that is capable of translating up to 52 languages online and up to 12 languages offline! Unbelievable, but it's really like that…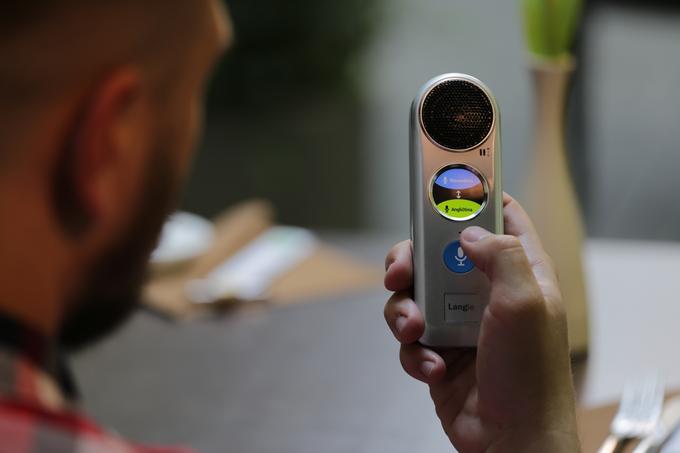 Do you like traveling, but you are nervous, that you do not understand the language of the country you are in? So with this device, you will never again be in the stress because you do not know a foreign language. And you do not even have to worry about being uncertain in exotic countries like Malaysia, because the speech is specific and people there do not understand you even if you speak English or German. Our LANGIE translator will take care of everything because it speaks Malaysian language! And it's so simple. LANGIE is small in size, fits into every handbag or rucksack and is easy to use and easy to understand. Communication abroad will become just a toy with this unique device.
We offer you our tips where you can use the LANGIE translator:
Airport check-in
If you choose to travel by airplane, of course you have to pass the airport check-in, boarding the plane, listening to pilots and stewards, and of course, you will come in contact with other travelers, where you probably must speak at least short formal sentences even up to possible a complete conversation. In the land of your mother language it's easy, you are using your speech… But it will change after landing in the destination country, there will come exam to speak with foreign language. And then you have to draw on your knowledge and speak a foreign language at least so much that you can communicate and understand all the communication. But unless you do not speak perfectly or do not speak any foreign language at all, the LANGIE translator is the right one for you. It is very important that you understand everything thoroughly to avoid any misunderstandings at an airport check-in. You can rely on the perfect LANGIE translation services to keep you prepared in any situation where you need to communicate in foreign language, and even the feared check-in will go well.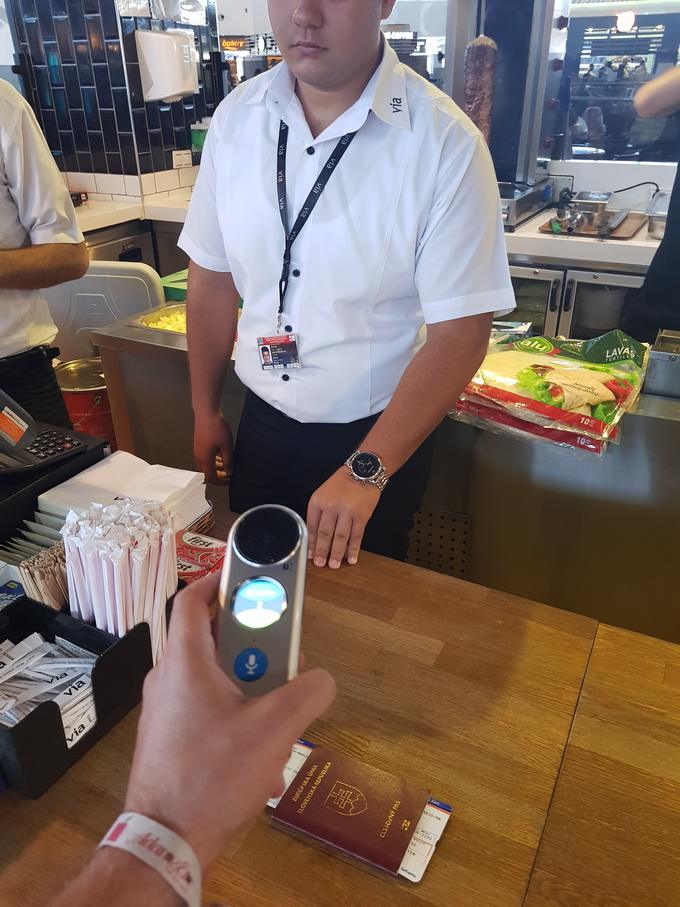 Hotel – accommodation
And now there comes a situation where you will double thank for taking LANGIE translator with you. For most tourists who are not at home in foreign languages and who communicate mainly with their hands and feet, the reception of the hotel or guesthouse is a nightmare. After traveling, you are tired and when you put your suitcase in front of the reception, you hope you will pass it very quickly, because the only thing you need now is room, shower and rest. But there are a lot of questions waiting for you at the reception. Checking your papers, booking, writing… So many questions and answers, you are lucky you have your LANGIE! Just keep communicating in the form of a "question-answer". With two simple buttons, the entire check at the reception is incredibly fast, and finally you get the key and you can go to the room and relax.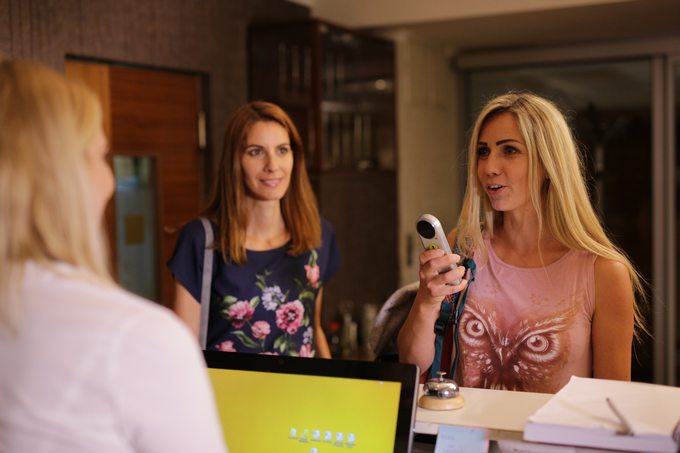 Restaurant, refreshment
And if you are already relaxed enough, you find out that you are hungry and if you are not one of those who immediately after the stay want to discover the surroundings and the sights without food or drink, but you really prefer first to eat, so you look forward a tasty meal in the restaurant or enjoy good pizza or other home specialties. Comfortably sit in a local restaurant or pizzeria, and either open a menu of meals and drinks, or soon the waiter will come and speak to you in their home language. However, in both cases you need to communicate promptly. And ordering specialties and other delicacies, pronunciation of individual meals, informing about the state of the food as well as the attentive questions of the waiter, will many times verify the language skills of those who think that they perfectly control their language. And that's reason why the LANGIE is just right for such situations. With this little miracle translator LANGIE, you will not be confused by any question of a waiter or assistent in a shop, bar, fast-food or ice cream.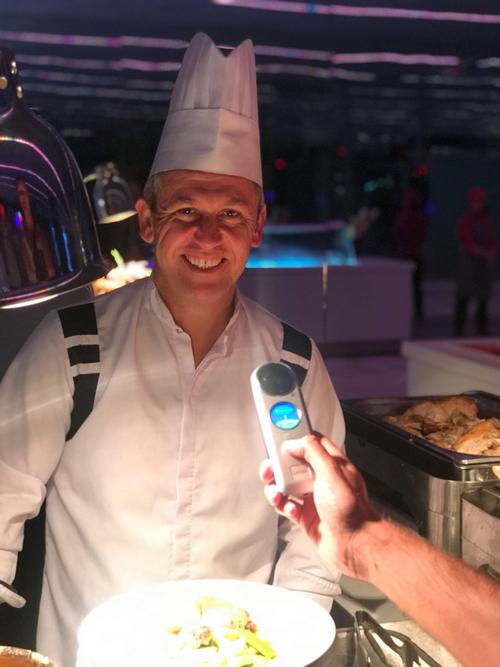 Tourists and sightseens lovers
And if you belong to enthusiasts of monuments or attractions in the neighborhood, and you can not wait longer to go outside, for fun or to the shops, LANGIE will go everywhere with you. And we guarantee you will use it a lot and you will be delighted about how great it works. Especially those of you who can not speak with home language of country you are in, it will be forced to use this device probably after you  leave the hotel. Because even if you hold the map of surroundings in hand, and maybe you know the right direction, asking the way is a commonly used question in every country in the world and it's easier than looking into the map. Just ask! And what if you do not know the speech a little or at all? Now you have a LANGIE translator with you and it's so easy! Ask the passers-by, press the device button, ask where you need to go, and after pressing the second button you will immediately hear the translation of a foreign language into your language. Amazingly simple! Just hope  you ask the local citizen, not a foreign tourist 🙂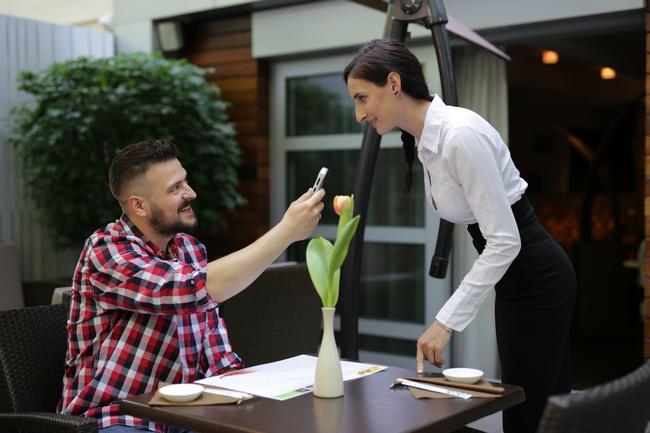 Bus, train or taxi
So, you have successfully got through the airport, the new country welcomes you… For holidays, trips or business yourneys you certainly need accommodation, so your next step will probably be the hotel or hostel, and you can not avoid the communication with the bus or taxi driver or the ticket seller on the train station or in the metro. How can you handle it? You do not speak this local language? No problem for the LANGIE… simply go to the ticket sale window, press the button and request in your language for a ticket, or tell to taxi driver the address of hotel, and the LANGIE translator will translate words or text. And, of course, the taxi driver or ticket seller will answer your question in his language, so do not be afraid that you do not understand him…
LANGIE will make it for you. Just press the first button on the device and enter this sentence into LANGIE: Can you please repeat it again? The device will tell this sentence in the desired foreign language. And you immediately press the second button, and wait for answer. The driver or seller will answer your question in his language, and the LANGIE will immediately translate his words into your language.
It's so incredibly simple.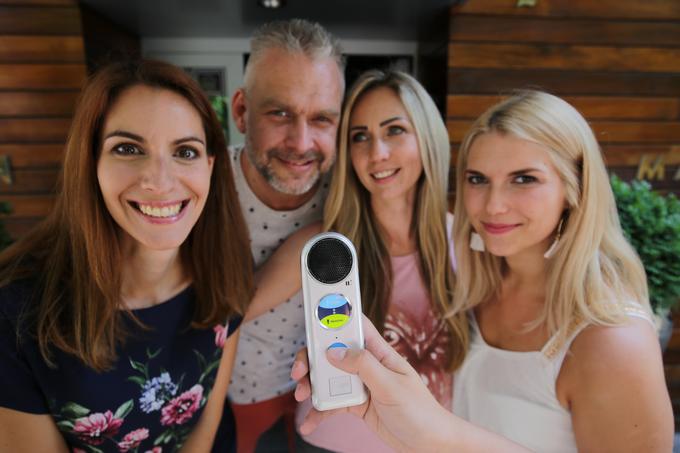 Shopping
And for those who can not imagine a vacation, a trip or a stay without exciting purchases, the LANGIE translator will be an indispensable helper in every store. Some fans of shopping mania, those who do not know any foreign language, are enough satisfied with a traditional sentence that they can remember in every language, and that's a sentence: How much does it cost? 🙂
Yes, it may be also a good form of shopping… But then thea are very unpleasantly surprised when they unpack purchases, because either the goods are inadequate or other than they wanted or it is smaller or bigger than they needed. But it did not have to happen if they were able to ask for the necessary size, quality, quantity or content of packaging, and so on.
It did not have to happen if… if they had our great LANGIE translator. With the same way of using the LANGIE device, as we described in previous restaurant or taxi situations, is enough simply enter your question to the translator and pass the translated version in a foreign language to the shop assistant, and then just wait for the answer translated into your native language. With LANGIE translator, the shopping abroad will be just perfect, and anyone who buys LANGIE will be happy with its services.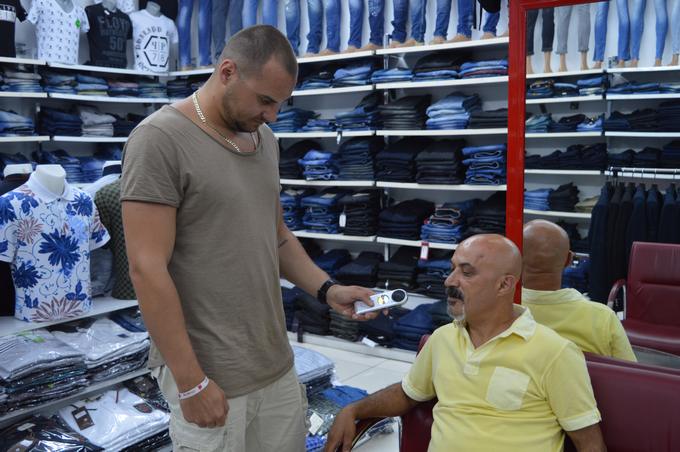 The world's best two-way voice translator – LANGIE translator also supports English and more 51 languages online, all in sound format and indeed with incredible accuracy of translation!
LANGIE is an advanced IT product of the latest generation. In order to achieve the best translation results, it works with 7 online search engines. The manufacturer has more than 20 years of experiences in the education and translation market in various world languages. LANGIE is constantly expanding and updating its OTA database directly to your device, offering you the most effective handheld tool for translation into other languages of nowadays.
I´m LANGIE translator – take me with you for travel!